September 4, 2009
Prior to a 3-day treatment with escalating doses ketamine Janice Beasley had complete numbness in her left lower extremity for 10 years (which makes her more prone to injury). After 3 days of treatment with ketamine on an outpatient basis she had return of sensation for pain (as evidenced in her post treatment pain thresholds published below).
She began to move her toes for the first time, noted decrease pain, decrease swelling in the face, and noted healing of open bleeding skin ulcers (See photos below).
She was delighted to re-discover pain in her left foot.
Learn more .... 25-minute video
April 23, 2012
ADDENDUM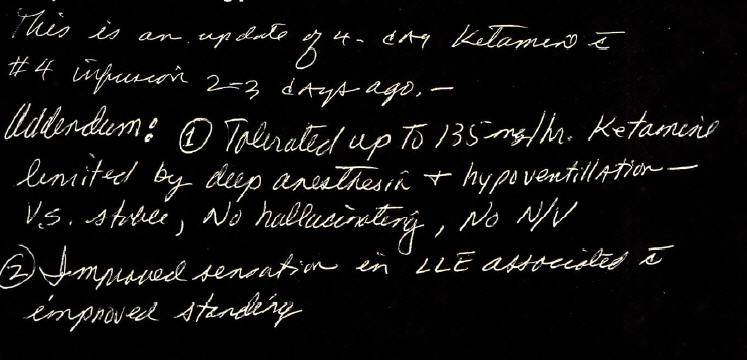 PAIN THRESHOLDS FOR NORMAL SUBJECTS
HOME | MENU | DONATE | CONTACT US
The International Research Foundation for RSD / CRPS is a
501(c)(3) (not-for-profit) organization in the United States of America.

Copyright © 2005 International Research Foundation for RSD / CRPS.
All rights reserved.
For permission to reprint any information on the website, please contact the Foundation.