November 24, 2007
Dear Dr. Kirkpatrick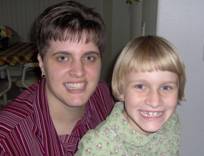 Thank you for giving our 33 year old daughter suffering from RSD / CRPS the opportunity for relief, through the ketamine coma study, from the tremors, skin ulcers, throbbing, shooting, stabbing, sharp, burning, aching pain along with loss of hair she is experiencing and the hope of enjoying all the wonderful things in her life especially her little girl.
Mary began with pain in her left shoulder and neck area in December 2006. She was referred to a neurologist, who administered a series of trigger point injections, one resulted in an infection. Shortly after that Mary began to have severe pain in her neck, and entire left arm.
The end of March 2007, Mary followed up with another neurologist and was put on several pain medications including Clonazpam, Promethazine, Lyrica, Methylprednisolone, and even Oxycodone and Oxycontin. At this time, Mary was ordered by this doctor bed rest and advised to take a medical leave from work.
During doctor appointments, Mary cried due to all the pain. She had no relief from the pain. She was unable to move her neck, left elbow, arm and fingers. The drugs eventually caused Mary to be incoherent of her surroundings. She has no memory of celebrating her daughter, Elizabeth, 7th birthday in April 2007 and also Easter at that time. Little did we know, these drugs actually could make the RSD worse. Due to complications of these drugs, Mary had to be hospitalized for a bowel and urinary problem in April 2007.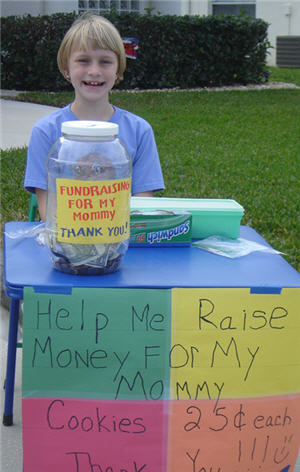 In the months of May and June, Mary started having physical therapy to try to help bend her arm and fingers. No success was found. Again, little did we know that this could worsen RSD. She also tried a TENS unit and had no relief from it.
She had MRI's of brain, spine, neck, arm and hand along with EMG test twice and also a spinal tap searching for an answer to all the pain. In July 2007, we visited two eye specialists due to twitching and blurred vision of her left eye. He referred us to a neurologist who he knew, who diagnosed RSD and suggested we make an appointment with Dr. Kirkpatrick.
Our appointment was August 22, 2007. By this time, Mary was developing more sweating, swelling and purple discoloration of her skin as well as open skin ulcers / lesions and having much more pain and uncontrollable shaking of her left arm.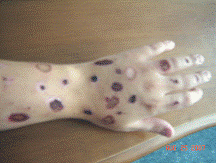 You diagnosed Mary with RSD (complex regional pain syndrome) of the left upper extremity and set up a series of left stellate ganglion blocks. Mary experienced no relief from her pain.
On October 2, 2007, Mary advised you that her ankle and foot were starting to swell and that she felt her RSD was spreading along with pain. Shortly thereafter ulcers developed on Mary's left shin and ankle foot area. At this time, skin ulcers were starting on Mary's shoulder area. You started adding trigger point injections in Mary's left shoulder. Mary is able to sleep short periods of time due to pain.
By October 25, 2007, walking for Mary started to get difficult. Within 4 days, Mary found herself confined to a wheelchair due to the horrible pain, she described as if she was stepping on nails. The skin ulcers are moving up her left leg.
The end of October 2007, Mary had to officially resign from her job that she loved and was very good at it.
As of the second week in November 2007, the skin ulcers are spreading onto Mary's left foot area along with tremendous swelling on ankle and foot area.
Again, we say thank you and appreciate the opportunity to participate in this research.
We understand what is involved and the high risks with the ketamine coma. At this time, we feel we have exhausted all other options. The ketamine coma offers all of us hope to end this most difficult time in Mary's life.
Sincerely,
Tom and Ethel Dzikonski, parents of Mary Sutton